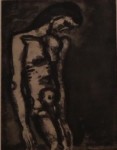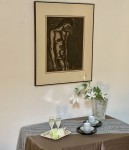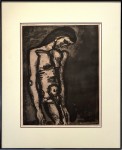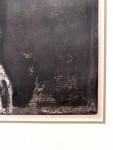 Georges Rouault
(Western style painter)
 (Description)

Georges Rouault (May 27, 1871 - February 13, 1958) was a French painter of the 19th and 20th centuries who is classified as a Fauvist.

Although Rouault is often categorized as a Fauvist painter because he was a classmate of Henri Matisse and others at the School of Fine Arts in Paris, Rouault himself was a solitary painter who drew a line between the "art world" and the "school" and pursued his own art.

This is Rouault's masterpiece, "Miserere.

All 58 paintings, starting with the first one, "Have mercy on me, O God, through your great mercy," are titled by Rouault and are also part of his works.
The Japanese translation was done when the book was published by Iwanami Shoten, and some of the words (so-called banned words) are not allowed to be used anymore, but the titles are still displayed as important works.

"Miserere" is a large copperplate collection of 58 copperplate prints in one set, published in 1948.
It was published in 1948. 450 copies were sold, and several sets are in the collections of Fukushima Prefectural Museum of Art, Miyagi Prefectural Museum of Art, National Museum of Western Art, Pola Museum of Art, Oita Prefectural Museum of Art, and Kawaguchiko Museum of Art in Japan.

Georges Rouault's complete prints from Iwanami Shoten

Size: 36 x 48 (picture size), 58.5 x 72.5 (frame size)

Material: Copperplate engraving / G.R is written on the lower right / Published in 1948

NO3 Flashed constantly... / Upper right, 1cm tear
Shipping: The total amount including the shipping fee will be noticed to the customer via email. Please contact via contact form or telephone to order this artwork.
Other works of Georges Rouault