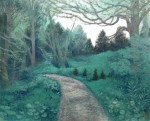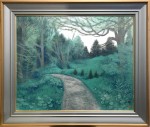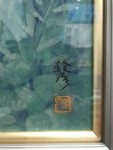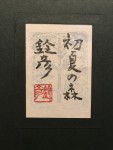 Early summer forest
(Japanese style painter)
(説明)
Biography / Commentary
Born in Tokyo. My father is a Japanese-style painter, Kawasaki Shoko, and Kaii Higashiyama is a brother-in-law. After graduating from Tokyo Fine Arts School, he was selected for the first time at the 5th Nitten Exhibition in 1949 (Showa 24). Later, under the guidance of Kawasaki Shoko and Kaii Higashiyama, he formed the Forest Society and exhibited at the Japan Art Association Exhibition and the Japan Art Association Exhibition. Received a special prize at the 12th Nitten Exhibition and the 3rd Nitten Exhibition, the Kikuka Award at the 10th Nitten Exhibition, and the Prime Minister at the 12th Reorganization Nitten Exhibition in 1980. Receive the Minister's Award. During that time, he has served as a commissioner, member, and councilor of Nitten. On the other hand, he taught Japanese painting and ink painting as an assistant professor at Joshibi University of Art and Design, later a professor at Musashino Art University, and a visiting professor at Harvard University and the Art School attached to the Boston Museum of Art. Currently, he is a member of the Nitten Council and a director of the Japan Artists Federation.
Size: Picture 91.5×73.5  
        Frame size 111.5×93.5cm
Media:
Shipping: The total amount including the shipping fee will be noticed to the customer via email. Please contact via contact form or telephone to order this artwork.
Other works of Kawasaki Suzuhiko